Welcome To Hustle Full Throttle
™
!
Authentic Coaching That Produces Results
Entrepreneurs Deserve Authentic Coaching!
Hustle Full Throttle is a holistic Business Coaching platform that guides you through creating something in your life that will last, develop the skills needed to run and protect a business incorporated with the strategy and mindset you need to succeed.

Hustle Full Throttle offers a Business Coaching program that gives you true strategies and help to build your business, a balance of business strategy, mindset, and hands on support.
Ready To Achieve The Results You Want?
Our Business Coaching Programs are specifically tailored to take your business to the next level. Let's schedule a 15-minute call to discuss what you're wanting to get out of this coaching and see if it'll work for you.
Hire The
Right
Business Coach
Finding the right business coach can be tough. There are a lot of factors to consider. The right coach can help you maximize your potential, keep you focused on your end goals and remove all barriers that prevent you from taking action.
Imagine reaching out to a leading business coach and getting the results you wanted without feeling like you are solely being sold stuff.
This is what Hustle Full Throttle is all about. It helps you gain access to a leading business coach and get the results you wanted and more.
Meet the Founder
James Greene, Esq.
The Entrepreneur-Minded Attorney™
James started his first business Sophomore year of College and never turned back. He has worked with business owners from various fields such as Private Equity, E-Commerce, and Service-Based Businesses. This has included helping with the startup process, improving overall internal operations, increasing revenue and beyond! You may have seen him on TikTok, @Jamesbusinesstips. He provides valuable content to over 43,000 entrepreneurs on business, business legal and financial literacy.
James is also a Licensed Attorney in Florida, owns Ryft Media, a Digital Marketing Agency, and an advisor to businesses in their growth and operations.
Unlimited Coaching
Looking for a deeper hands on level of help with your business? We offer plans to work with you directly on a monthly or quarterly basis. This will include group coaching sessions, personal accountability, custom strategy building for your business, access to all our resources, access to James whenever you need him, and more! We follow the idea that the Coaching you pay for should be available when you truly need it, not a week or days from when you actually need it. Interested? Hop on a free call to see if it is a right fit!
This Program Starts at $3,000.00.
On-Demand Coaching
Not ready to commit quarterly? Use the pay-as-go Coaching model. Need help with your business, but don't need/not sure if you need hands on assistance? This is for you! You can easily book a 1-on-1 Call whenever you need for direct access to discuss topics/strategies for your business ranging from getting off the ground to issues you are currently facing. This is available for 1-Hour Sessions.
On-Demand Coaching Sessions are $247
Questions?
Book a FREE 15-Minute Call to discuss what options are best for you and your business. This call is meant to get to know you and your business to see if we can help. Or feel free to send us an email!
"James always brings up the absolute best strategies for my business. He has helped me understand my business through and trough while also helping to increase my revenues."
- Austin W.
"I cannot even begin to express how lost I was in my business before I found James. He not only helped me understand how to properly run my business, but also grow it in the process. We are already increasing our revenues!"
- Michelle M.
"James is an absolutely amazing resource for your business! I have dealt with so many scammy coaches who did not help my business in anyway and only took my money. James differentiates himself by teaching business knowledge, providing amazing tailored strategy sessions, and helping with entrepreneurial mindset."
- Jack T.
Have any questions?
We'd love to hear from you. Get in touch to begin your journey.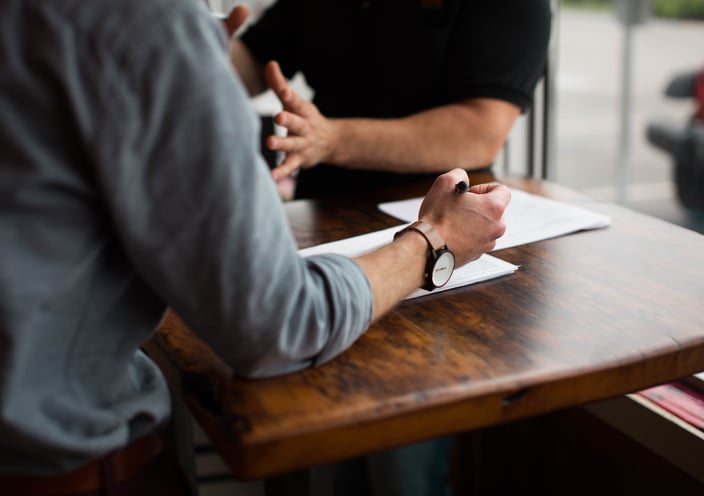 Subscribe to our newsletter
Copyright 2021 Hustle Full Throttle™. All Rights Reserved.
Disclaimer: Hustle Full Throttle is not a law firm or a substitute for an attorney. We cannot provide any kind of advice, opinion, or recommendation about possible legal rights, remedies, defenses, selection of forms, or strategies. This website, publication or communication is designed for general information purposes and does not constitute legal advice. See your attorney about your specific situation.